Employee Paid Benefits
What they are, why you should offer Employee Benefits Services, what it means

From a few hundred to a few hundred thousand:
UCS makes it easy
Employee Benefits Services simplifies the pre-enrollment planning and benefits enrollment implementation process.  Regardless of business size, number of locations or preferred communication medium, UCS has developed systems that streamline the benefit enrollment process.  It's quick, easy and efficient.
Nationwide expertise
UCS maintains a network of benefit communication specialists throughout the nation.  These licensed professionals are provided with intensive case-specific training prior to starting at each location.  Quality communication, optimum enrollment process efficiency and overall consistency at each location: UCS delivers.
---
Experience: there's nothing like it
Only decades of practical experience can enable the kind of stellar service you get with UCS.  Our management team has accumulated a vast and diverse storehouse of experience in the benefit communication and enrollment field.  They've coordinated most every conceivable method of employee communication and benefit enrollment, using innovative approaches and a knack for flexibility to service businesses of all sizes, as well as unions, associations, school districts, hospitals and state and local governments representing multiple states.
---
Dotting 'i's and crossing 't's without cramping your style
Getting things done doesn't have to become a major disruption for a business and it isn't with Unified Capital Solutions.  We work closely with employers to make enrollment planning and implementation a non-invasive process.  During this process we address:
Obtaining Payroll and Employee Census Data
Identifying all of your business locations and liaison personnel
Conducting informational meetings with appropriate liaison personnel
Scheduling meeting places and times for each business location
Distribution of pre-enrollment announcement materials
---
Providing an enrollment method that works for YOU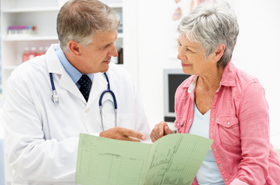 By offering several enrollment strategies, Unified Capital Solutions meets the individual needs of our clients.  We understand that demographics, offered products, employer preferences and employee convenience must be considered, and we've designed our strategies to address these considerations.  Many times multiple strategies are used to deliver the best possible service and value.  These strategies include:
Face-to-Face Enrollment: This approach allows a higher degree of confidentiality and personalized service to the employee.  Using laptops, our certified benefit counselors provide one-on-one education concerning employer provided benefits and voluntary benefit choices using a needs analysis approach.
Telephonic Enrollment: Identical to face-to-face meetings in methodology, these over-the-phone meetings are the logical substitute when time and/or resources prohibit face-to-face enrollment.
Employee Self-Service Enrollment: UCS uses the latest in state-of-the-art "Virtual Enroller" technology as well as advanced decision support tools to provide Employee Self Service functionality. This innovative combination delivers an informative, efficient and comfortable employee experience that is unequalled by any enrollment services provider.  ESS (Employee Self Service) is especially appreciated with large, geographically diverse employee constituencies.  ESS also acts as a valuable supplemental tool in conjunction with face-to-face enrollment.
---
Assigned Case Managers = dedicated service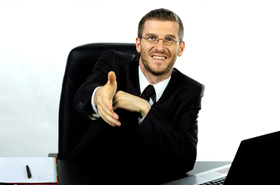 From planning meetings to scheduled implementation, communication meetings to enrollment meetings, your Case Manager handles it all.  UCS assigns a Case Manager to every scheduled benefit communication and enrollment.  They play a vital role in guaranteeing that every communication and enrollment process is coordinated and completed efficiently and successfully in a timely fashion.
---
Service and support AFTER the service and support
A successful enrollment doesn't signal the end of our partnership: it's only the beginning.  After the applications are submitted to the carrier, UCS continues to work for you, providing enrollment support that includes policyholder service as well as enrollments for newly eligible employees.  We want you just as impressed with our service and support in the following months and years as you will be on day one of our partnership.